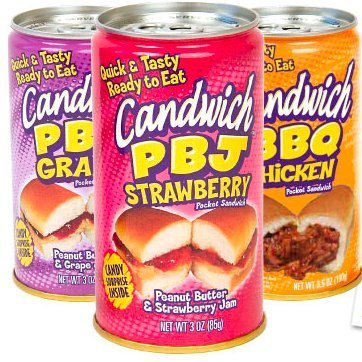 First
Something thats a little out there...... A Candwich!
A candwich is a sandwich in a can that is suppose to make its debut really soon. Will this end the tradition of making your kids bag lunch the night before? Or while having your morning coffee?
Secondly
Little Girls are LOVING these button back socks ($4.00) for the new school year. These are FUN colorful socks that are sure to add fun to any outfit. But we have a variety of socks! And anyone can find a pair of new socks for the school year!